Release date 2019/04/03 15:40:46 Update date 2019/05/16 11:35:05
Training Overview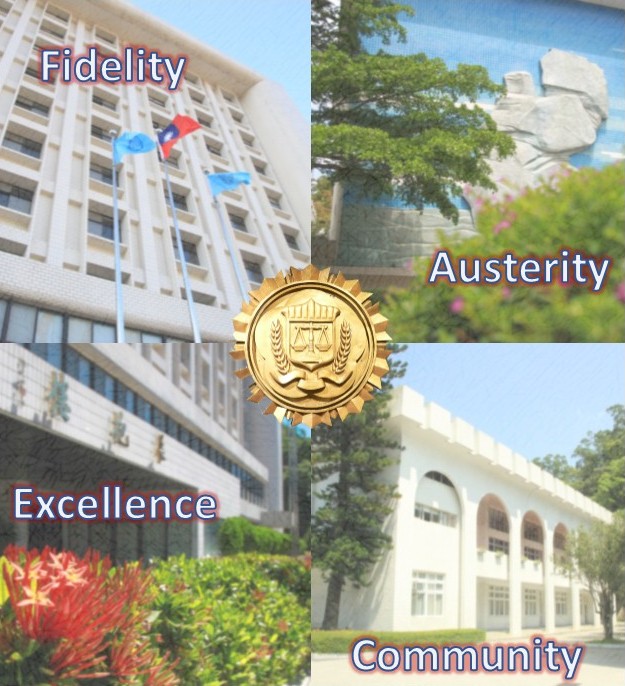 1. Developmental Training:
"Choice selection and rigorous training" are the basic requirements for the cultivation of talents by the Investigation Bureau. Each year the Bureau requests the Ministry of Examination to hold special examinations for investigators participated by outstanding university graduates who wish to engage in a career of judicial investigation and national security work. Those accepted are required to undergo one year of professional training and are placed under an heuristics program in accordance with the principle of "training for immediate practical application" that emphasizes practice and discussion. The training includes:
1. Fundamental courses: Approximately 3.5% of training hours are devoted to fundamental courses so that trainees are able to gain an understanding of current key national strategies and developments, enhance their awareness of public service ethics,and attain competence in administrative and management skills.
2. Professional courses: Trainees are required to study the various operations of the Bureau and relevant laws and regulations, gain familiarity with all sorts of skills for judicial investigation work including internal security investigation, prevention and control of drug trafficking, technological surveillance, computer applications, use of firearms and marital arts etc. These courses comprise approximately 69‧1% of total training hours.
3. Physical education: Approximately 8.7% of training hours are devoted to physical training including swimming and running etc.
4. Supplementary courses: Approximately 18.7% of training hours are devoted to various team competitions, appreciation of arts and culture, field trips, and internships.
2. On-the-job training:
Investigators regularly undertake lectures and study in accordance with the training needs of the Bureau's respective divisions on matters such as investigation relating to internal security, security protection, maintenance of national security, anti-corruption, prevention and control of economic crimes, prevention and control of drug trafficking, cultivation of teaching qualifications and working languages, with a view to elevate their working knowledge and capabilities.
3. Advanced education:
Research groups are also regularly organized in which the Bureau's senior and mid-level officers such as secretaries, deputy directors, section (team) leaders of field offices and stations, station directors, heads of internal units and staff under selected appointment are assigned to give pre-appointment lessons or work discussions. These research groups emphasize the exchange of practical experience, study of leadership and teamwork, and development of professional skills, etc. in order to elevate the methodologies and work quality of senior or leadership personnel.
Training Facilities
The Bureau spares no effort in the training of its staff. As such it has established a cadre training office specifically responsible for conducting the developmental training and on-the-job training of investigators in order to fulfill operational demands. The office also continues to improve its training facilities and environment. At present it is equipped with standard classrooms with comprehensive electronic teaching equipment, and classrooms for training in computers, languages, drug enforcement, technology and physical education. It is also equipped with a professional-standard library, assembly hall, electrically-operated shooting range, physical training venues, gymnasium and sports stadium etc.
. Multi-purpose assembly hall for use as assembly hall, conference hall, lecture room, stage and movie-screening
. Electrically-operated shooting range consisting of 15 target positions for all types of shooting practice
. Professional lecture room